Facebook Messenger
Customer Chat
WABA Promotions helps brands connect quickly and easily with their customers on Facebook Messenger Customer Chat.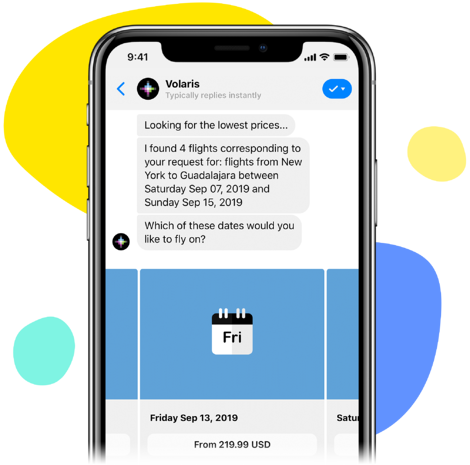 Messenger Customer Chat offers a unique opportunity for brands willing to embrace it as a scalable customer experience channel.
40 million businesses are using Messenger to communicate with their customers.
With 1.3 billion monthly users and growing, and 20 billion messages exchanged every month between consumers and businesses (10x growth in past 2 years), Facebook Messenger offers brands and consumers the ideal communication channel.
Device agnostic
Consumers can move from one device to the other seamlessly (a conversation can start on desktop and move to mobile with ease).
Persistent
Customers can go away and continue the conversation later at their convenience, returning to the same conversation thread.

Built for automation
Drive agent efficiency by automating common inquiries and FAQs with use case-specific bots.

Identity
Brands can easily link the inquiry to a customer record and maintain that connection.
Leverage the customer experience features of Facebook Messenger with WABA Promotions:

Built to facilitate effortless customer experiences
Messaging combines full live-chat functionality with persistent identity and mobile notifications merging all of the best elements of traditional digital customer engagement channels, purpose-built for the mobile era.

Real-time and asynchronous conversations
The asynchronous nature means that conversations can pause and resume between messages. Agents need to be able to have a real-time conversation while the customer is present, but be able to seamlessly shift to the next conversation if they are waiting on the customer.

Messaging customer chat widget
The Messenger platform's customer chat plugin allows brands to integrate the Messenger experience directly into their website. This allows your customers to interact with your business anytime with the same personalized, rich-media experience they get in Messenger.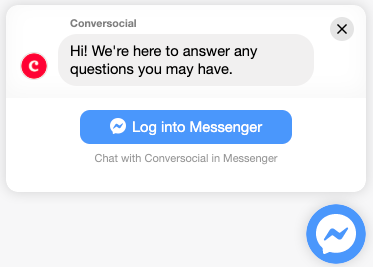 Insights that make an impact
CSAT & NPS report on quantitative and qualitative insights like satisfaction & sentiment — all whilst comparing Facebook Messenger customer service efforts to that of your traditional channels.
Want to learn more about Apple Business Chat as a customer experience channel? Reach out to our team.