Industrial-strength for the most demanding business environments powered by WABA Promotions Insights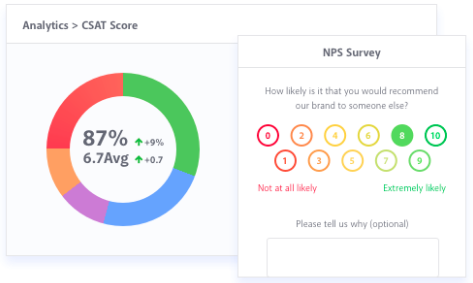 Insights That Make An Impact
Use our full suite of reporting tools to gauge CSAT & NPS — report on quantitative and qualitative insights like satisfaction & sentiment — all whilst comparing your customer experience efforts to that of your traditional channels.
Enterprise-grade Scalability
WABA Promotions real-time agent and automation dashboards — alongside our suite of workforce management analytics — allow managers to manage more effectively, make decisions faster, to ensure your brands SLAs are met and your customers are happy.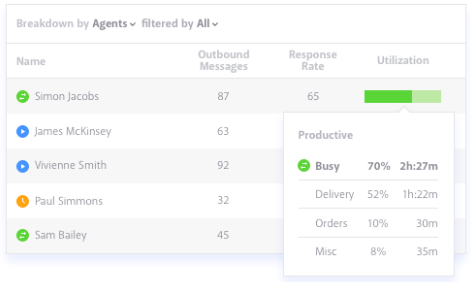 Connect the Customer
Service Dots
WABA Promotions robust API allows customer service teams to create a fully unified and integrated customer experience hub via tight integration between best-of-breed messaging and existing CRM platforms, creating a 360° view of your customers with context.
Accurate, Stable and
Comparable Data
Conversation Case Management combines agent-triggered case closure with automated analysis and closure systems, with detailed dashboards to help organizations track issue resolution as they do with other channels without the cognitive overhead involved with traditional "ticketing" systems.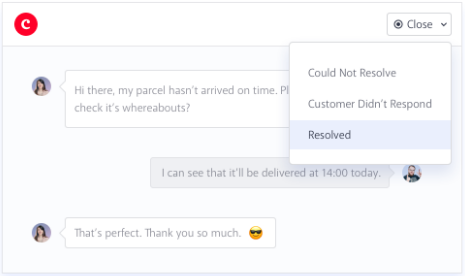 Our enterprise-grade platform allows your brands to commercialize messaging in even the most demanding of environments.

"Conversocial's intelligence, automation and workflow truly enables us to exceed our service benchmarks while allowing us to address a broader range of customer inquiries."
Chris Tomlinson
Customer Management Centre, Sainsbury's Argos
See the platform
…that's helped our customers reduce customer service costs by up to 30% whilst increasing NPS by 21%
Get more no-nonsense best practices & insight to help shape your customer experience operation!
Featured case study
Transforming Customer Experience Through Messaging and Automation
Learn how Volaris Airlines Transformed Its Customer Service Operations in Just 18 Months.
2019-20 Edition
The Definitive Guide to Customer Service in the Era of Messaging
Our Guide to Delivering Great Customer Experiences via Messaging Channels, as a Scalable and Measurable Operation.